"sam gets schooled" : AFYE ep.153
Another weekend, another new episode of ART FOR YOUR EAR! If you didn't hear last week's kick-off episode, I'm shaking things up a little this season. Instead of interviewing artists about their personal journeys, I've recruited a group of creative experts to be my co-hosts. We'll be digging deep into the nitty gritty of being Artists with a capital A covering a huge range of topics from critique to pricing. Today's co-host is the kind and generous painter / art school professor, LA based Samantha Fields. The theme today… lessons that Sam has learned from her students! This runs the gamut from how to pencil in eyebrows to heart-wrenching stories of survival. You can listen right up there under that disastrous celebration, or subscribe on iTunes.
Here's a rundown of everything you heard about on this episode. Let's start with a few of Sam's insane airbrush paintings, just to set the mood:

Boom! Literally. So unbelievably good. Okay, I can't control myself… one more set of her jaw-dropping paintings:

Alright, now I feel better. I needed you to see all of that greatness.
Now, I've said it before, and I'll say it again… I WANT SAM TO BE MY TEACHER! Here's the manifesto she gives to her Art 307 students:
"Critique is our mirror". I loved that part of our chat.
Okay, let's take a peek into Sam's home studio, shall we:
Works in progress, gouache sketches, and Sam's bio photo… ? I asked her for a recent photo and this is what she sent, with this explanation: "The stars are the kind teachers give students, I liked that they were like a mask of affirmation!"  Ha! See, just another reason to love her sooooo much.
And finally, speaking of love… the @csun_squirrels_ :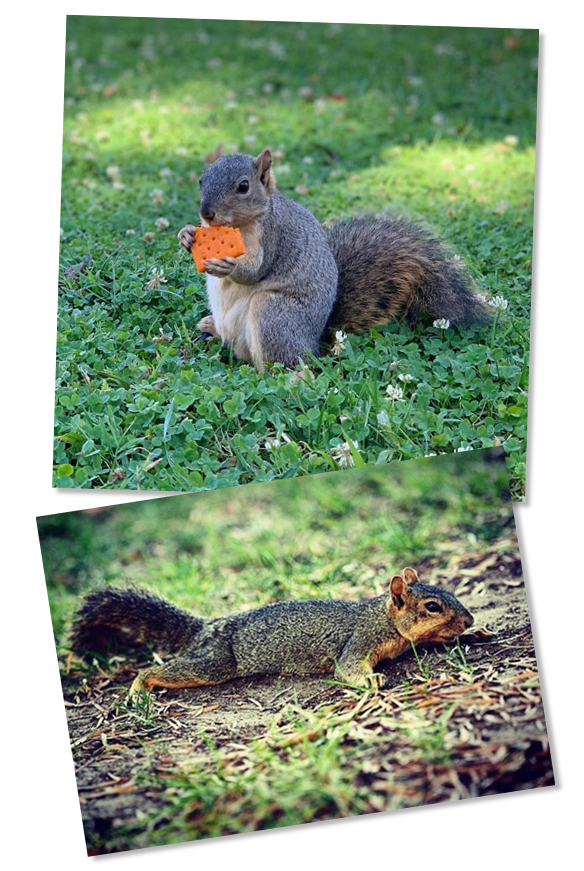 I lay flat on my belly when it's too hot out as well. And with that, I will say thank you to Sam for sharing all of her stories and lessons learned; huge thanks to THRIVE for supporting this episode of ART FOR YOUR EAR; and of course, thank you for listening ~ Danielle
………
Links, so many links ie., proof that Sam really is a teacher!
Gullah Quilts:
http://www.gullahmuseumsc.com/our-story
Mehri Dadgar has become an activist, telling her story via TEDx and her own book:
https://www.tedxmarin.org/2016-speakerstalks/mehri-dadgar/
https://www.mehridadgar.com/
https://www.amazon.com/dp/B0191KS25E/ref=dp-kindle-redirect?_encoding=UTF8&btkr=1
The Prison Arts Collective, Annie Buckley:
https://www.prisonartscollective.com/
http://www.anniebuckley.com/
Toe Tag Parole: HBO Documentary. This was Yard A, where Sam taught with the Prison Art Collective:
https://www.youtube.com/watch?v=_E4cX-RiG_k
https://www.hbo.com/documentaries/toe-tag-parole-to-live-and-die-on-yard-a/toe-tag-parole-to-live-and-die-on-yard
Artists:
Beatriz Cortez
https://beatrizcortez.com/
https://www.instagram.com/beatrizcortezflores/
Kristin Shomaker
https://www.kristineschomaker.net/
https://www.instagram.com/artandcakela/
Alex Kizu aka Defer
https://www.youtube.com/watch?v=cVC6K-uuZDk
https://www.instagram.com/deferk2s/
Oh, and Adrienne Kinsella's creatures:
http://www.adriennekinsella.com/#/new-work/
ps. The winner of Ashley Longshore's stunning new art book is… Leila Simon Hayes!